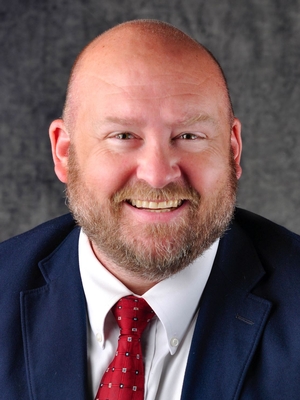 Michael Phillips
Headmaster
Headmaster Michael Phillips earned his B.S. in Interdisciplinary Studies with a concentration in Biblical Studies and Theology from Boyce College in Louisville, Kentucky. He has also studied religion and philosophy at Carson-Newman College and theology at the Southern Baptist Theological Seminary. In addition to his work at Smith Prep, Mr. Phillips is the Director of Veritas Academy, a non-traditional private school serving the state of Florida. He is the Executive Director of Legislative Affairs for the FCCPSA and a member of the Association of Christian Classical Schools and the Society of Classical Learning. Mr. Phillips is working on his Master's in Liberal Studies from Rollins College.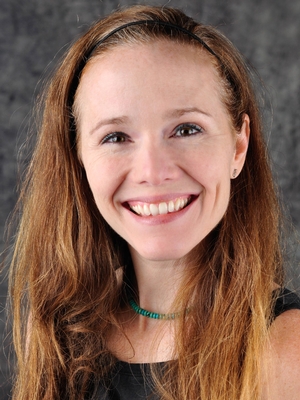 Melissa Phillips
Lower School Teacher Mentor
Melissa Phillips has taught first and second graders at multiple schools, including Sayers Classical School in Louisville, Kentucky. She holds a Bachelor of Arts in Biblical Studies from Toccoa Falls College. She was instrumental in assembling Smith Prep's Lower School curriculum and training our teachers. She enjoys standing alongside our families as they walk the path of classically educating their children.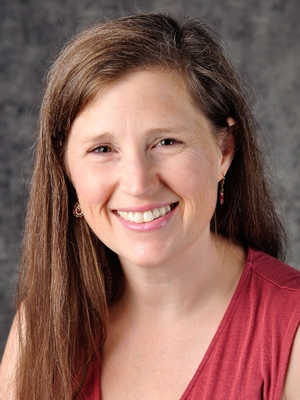 Carolyn Hunter
Provost, Algebra
Carolyn Hunter received her B.S. in Psychology from UCF and Masters in Teaching from Pace University in New York City. She taught middle school in Brooklyn for 7 years. Mr. and Mrs. Hunter recently relocated to Central Florida where they are raising their 2 small daughters and schooling through Smith Prep.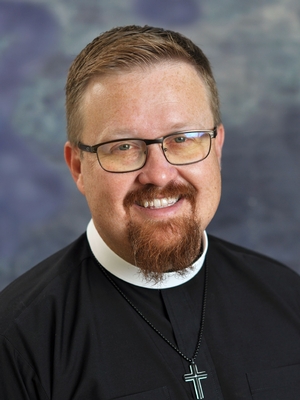 Jonathan Smith
Director of Administration
At the beginning of his career, Dr. Smith worked for eight years as a sales professional and trainer for the pharmaceutical giant, Merck & Co. During this season, Dr. Smith earned his business degree in management and finance. Upon graduating from seminary, he became the founding Dean of Distance Education at Knox Theological Seminary in Fort Lauderdale, FL. While serving at Knox, he continued to pursue advanced studies in theology and ministry culminating in doctoral studies. He was ordained as an Anglican minister in 2011. Committed to the truth that God changes lives through faith in his Son, Jesus Christ, he transitioned from academic to pastoral ministry. He's been pastoring in Central Florida since 2014.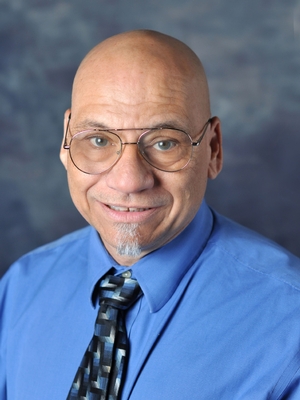 William Castaldi
Guidance Counselor, Latin II & American History
William Castaldi has an undergraduate degree in Classical Civilization and in Religion from Mary Washington University; a M.Div. from Biola University; and a MSW from Norfolk State University. He is an avid writer and musician. In the near future, he plans for two of his works to be published for the benefit of those who struggle with English grammar. He is given permission to preach and present from time to time at local venues in the central Florida area. On occasions he leads worship at and performs original music compositions when and wherever he is allowed. He is married to the greatest wife ever (Brenda). He has a son who is quite amazing—extremely talented, gracious, and smart. (He likes to ask questions, as does his father.) In addition, he is blessed with two cats and a service dog named, Phoenix—he goes with William wherever William goes, especially to work
Megan LaBrunda
Preschool Director
Megan LaBrunda is the Preschool Director at Smith Preparatory Academy. She currently holds her CDA and Directors Credentials for early childhood as well as the required hours. She has been working with children for over 15 years and enjoys every minute of it. She has been married to her husband for 14 years and together they have 3 wonderful children. In her free time, she loves to craft and work on her interior design skills.
Christine Smart
VPK
Christine Smart went to college in Gloucester County New Jersey where she earned her associates degree in education. She holds a staff credential and 45 hours for early childhood. Christine has taught in a preschool or VPK setting for over 30 years. She is a mother of 3 grown children and a Nana to 6 grandchildren.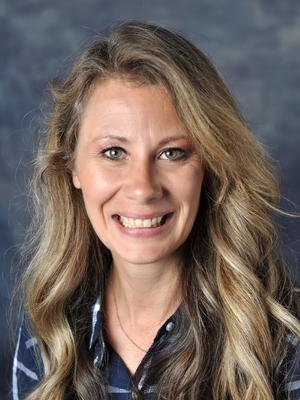 Kristie Craig
K3 & K4
Kristie Craig attended Taylor University in Indiana and majored in Elementary Education. She ran a small home daycare for 4 years up until she and her husband internationally adopted 3 children of their own. Since moving to Florida, she has worked as a Children's Ministry Director and homeschooled her 3 children. When the Craig family is not at Smith Prep, you can find them at Disney.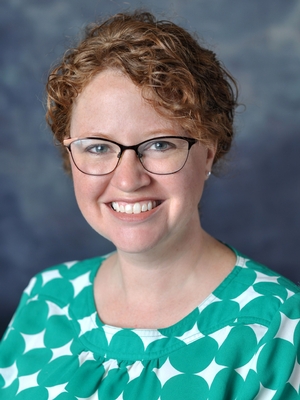 Tiffany Tinley
Kindergarten
Tiffany Tinley graduated from Oklahoma Baptist University with a BA in Spanish Education K-12, and a minor in TESOL.  She taught Spanish prior to becoming a full-time mom. She and her husband of 15 years serve in their church through small groups and marriage mentoring. All three Tinley children began Kindergarten at Smith Prep.  The critical thinking skills, maturity, and overall learning each child has shown after lessons at Smith Prep prompted Mrs. Tinley to eagerly join the faculty as a Kindergarten Teacher three years ago.  She believes in the power of story to teach Truth and is committed to sharing stories with her students. Her goal is to spark their imagination and dig into spaces in the heart that the mind cannot see, planting seeds of Truth.  She prays each student will know they are loved at school and by God. She hopes that they will find wonder and joy in the order and beauty of God's creation, and that they will cultivate virtue and a love for Truth, so that when they have grown, they may hold out the Word of Life as lights to the world around them.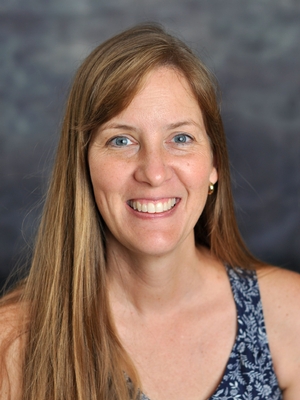 Jennifer Gross
First Grade
Jennifer Gross received her B.S. in Early Childhood Education from UCF and used it to homeschool her eight children for nineteen years. She has taught co-op classes, tutored students in reading and writing, and directs a children's choir at St. Paul's Presbyterian Church. She is thrilled to be a part of the Smith Prep community and is passionate about creating lifelong learners that glorify God. She enjoys spending time with her family and friends, singing praises to God, and writing poetry.
Christy Hayner
Second Grade
Christy Hayner grew up in northeast Georgia. She studied art at Asbury College and New York Academy of Art where she earned a Masters of Fine Art in painting. She taught high school art in Brooklyn, NY where she lived for 19 years before moving to Florida in July, 2022.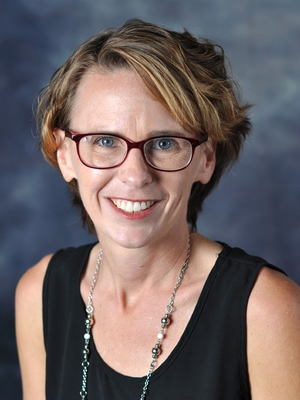 Heather Mellichamp
Third & Fourth Grades (4-day)
Heather Mellichamp comes to Smith Prep with over a decade of teaching experience in multiple settings and environment. She loves the the classical approach that emphasizes all aspects of student growth and development, including their walk with God. Ms. Mellichamp has three teenagers with whom she enjoys spending her evenings and weekends. She is passionate about her faith and active in her local church. Her hobbies include writing, reading, and volunteering in the community.
Jennifer Mitchell
Third & Fourth Grades (2-day)
Jennifer Mitchell received her B.S. Degree in Early Childhood Development and Education from UCF. Since 2007, she has taught various ages in public and private settings. She is also the founder of her own small business, Schooling With the Homies. In her pastime, Jennifer enjoys baking and antique shopping. She loves being an Aunt to 3 boys and will be marrying her fiancé, Mike, this fall.
Baechle Malone
Fifth & Sixth Grades (4-day)
Baechle Malone grew up in Seminole County. She received a bachelor's degree in Recreation Therapy and minor in Education from the University of Florida. She furthered her education by getting an endorsement in Pre-k Disabilities from the University of Central Florida, and is trained in Orton Gillingham; a multisensory approach to teaching reading, writing, and spelling. Mrs. Malone is certified to teach Early Childhood, Exceptional Students, and Elementary Education. She has spent many years teaching in charter, public, and private schools throughout the county. Mrs. Malone has a true passion for instilling a love of learning and watching each child strive to reach their full potential. Helping each child progress in all areas of development-academic, social, emotional, and spiritual, is a challenge that she is honored to accept daily. Mrs. Malone strives to create a community of learning that nurtures the individual student in a positive, fun environment. Mr. and Mrs. Malone have two daughters that also attend Smith Prep. They love to travel and spend time together as a family. Mrs. Malone loves to read, cook, relax at the beach, and in case you did not catch it....spend time with family and friends. She is truly looking forward to working together with parents as partners in their child's education.
Julia Rang
Fifth & Sixth Grades (2-day)
Julia Rang and her husband of 37 years homeschooled their 4 children. A Central Florida native, she received her BS in Exceptional Child Education from UCF. In years past, she taught in Orange County Public middle and high schools and served as the first learning specialist at the Geneva School.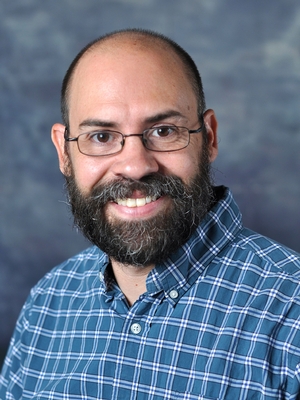 Jason Dalton
Upper School Bible
Jason Dalton received his B.S. in Computer Science from Georgia Tech in 2003 and an M.Div. from Reformed Theological Seminary in Jackson, MS in 2011. He has served as a solo pastor outside of Portland, OR and Rapid City, SD. He has also served overseas as a missionary and trainer of pastors. He is currently the Central Florida Director of two prison ministries and enjoys ministering to those who are often forgotten by society. He has been married for over 20 years to his wife, Elizabeth, and he is the father of five children: Alexander, Christine, Olivia, Emily, and James.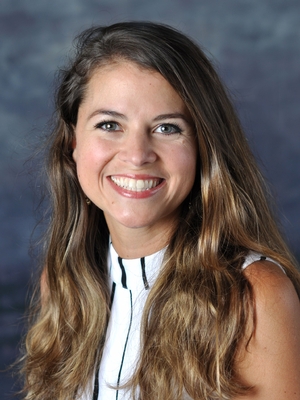 Rachel Groff
Music & Drama
Rachel received her Bachelor of Music degree in Vocal Performance with a minor in piano from Houston Baptist University. Growing up, she was involved in her homeschool's drama department, and performed in many local community theater plays. In college, she performed in her school's operas, and competed in choir and vocal competitions throughout the state of Texas. Since she was 18 years old, she has been teaching music, mainly as a private voice and piano instructor. She and her husband, Tyler, have 3 kids, ages 9,7, and 5, and they just moved to the Orlando area a year ago from Detroit, Michigan. Her husband, Tyler, is the lead pastor at Orangewood Church in Maitland, and Rachel is very much enjoying the warmth and sunshine. She is excited to be part of the team at Smith Prep!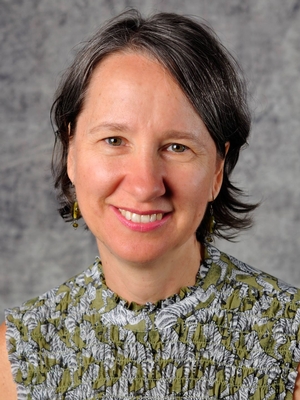 Christine Brown
Lower School Art
Christine Brown received her Bachelors in Studio Art from Towson University, with a concentration in metalworking, jewelry, and sculpture.  She set up her first studio in Boulder, Colorado twenty years ago and has been creating and teaching art ever since. She believes everyone is made in the image of an incredibly creative God and creativity should be intentionally nurtured by everyone.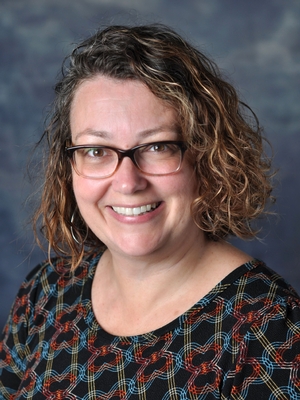 Chas Evans
Middle School Logic, Lower School Aviation & Outdoor Education
Chas Evans received her B.S. from the University of Central Florida. She has been teaching Environmental Education to 8th graders over the summer for the last 25 years including teaching how to canoe, about Florida's water resources and life skills. Mrs. Evans enjoys teaching because it gives her the opportunity to make a positive and influential difference in the lives of her students and co-workers. Mrs. Evans has two children, Chloe and Clark, who also attend Smith Prep.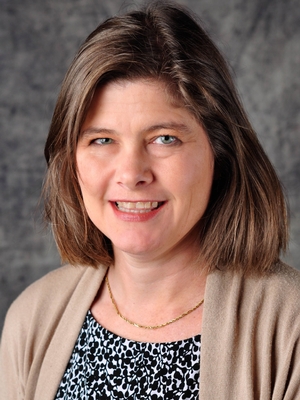 Katie Eisenberg
Upper School Math
Katie Eisenberg received her BA in Mathematics from the University of Florida. She became a Smith Prep parent in 2012. She and her husband have 6 children and 2 businesses. She loves how her sons have learned to think and discuss different ideas in the classroom while at Smith Prep.
Dana Brenyo
Upper School Literature
Dana Brenyo attended Florida State University as a part of the Undergraduate Honors Program. She received her Bachelor of Science in Elementary Education. She continued her studies at the University of South Florida working on a Master's degree in Linguistics. She's taught in the public and private sector as well as 20 years in the homeschool community. She hopes to inspire her students to love Christ, and develop their ability to communicate well. She and her husband Christopher have 9 children and 1 grandchild. She enjoys spending time with her family, reading, painting, and listening to music. She also loves serving her church, Ascension Presbyterian, where her husband is the pastor.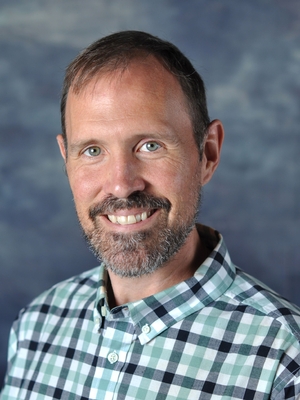 Daniel Hickman
Latin
Fr. Daniel Hickman received a B.A. in Biblical Studies from Moody Bible Institute in 2000 and a M.Div. from Reformed Theological Seminary in Orlando in 2003. He has served as Rector at St. Stephen Orthodox Church in Longwood since 2009 and also serves as priest-in-charge of St. John the Merciful Orthodox Mission, a newly planted church in Kissimmee. He serves on the board of St. Francis House of Hospitality, a ministry to the terminally ill; and he is the director of Camp St. Christopher, an Orthodox Christian summer camp for children and teenagers. Fr. Daniel and his wife Marcella have four children, all attending Smith Prep: Gabriel, Cassiana, Jude, and Peter.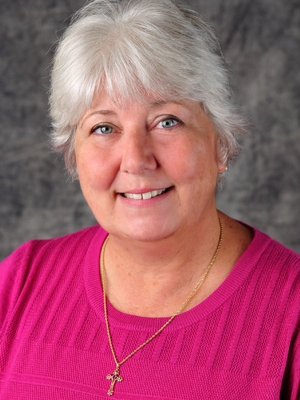 Laura Roberts
Upper School Science
Laura Roberts has been teaching science in the Central Florida area for over two decades. She studied Animal Science at the University of Florida and earned a BS in Cardiopulmonary Science from the University of Central Florida. She is nearing the completion of a MA in Christian Education from Whitefield Theological Seminary. While homeschooling her own children, Mrs. Roberts (the Zoo Mom) discovered a true love for teaching and developed a wildlife education business to inspire students to a love of God's creation.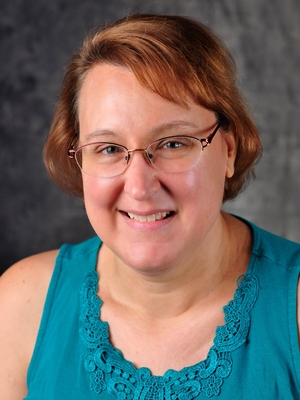 Monica Elwood
Upper School Science & Math
Monica Elwood and her husband of 25 years have 2 children. She received a BS in Chemistry from the University of Miami with a minor in math. She has been a science and math tutor since college and in 2015 she joined the Smith Prep community not only as a parent but also as a teacher upper school mathematics.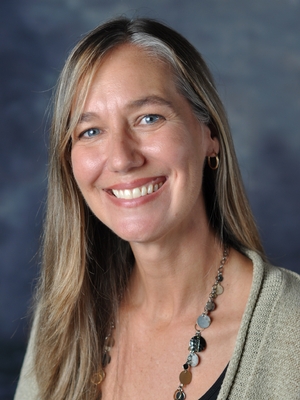 Julie Wolf
Psychology
Julie Wolf is currently a Licensed Mental Health Counselor through the state of FL, MH8080 and is also the founder and owner of Hope Counseling Clinic, a Biblically based, private practice counseling center located in Winter Garden, FL. She specializes in counseling teens, individuals, and couples. Julie earned her B.A. in Psychology from Samford University in 1995 and her M.A. in Counselor Education from the University of Central Florida in 2001. Julie' s favorite job is raising her two active teenagers alongside her husband of over 20 years. She also loves reading, hydroponic gardening, and eating delicious food.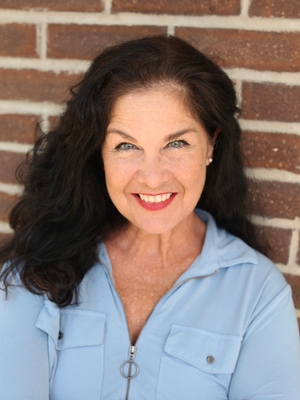 Leia LeMaster Horton
SAT & CLT Specialist
Leia LeMaster Horton helps students earn full tuition scholarships by raising their test scores. Students become prepared test takers ready to conquer the ACT, CLT and SAT exams. Leia classically homeschooled for 18 years and her 3 children earned full tuition and private scholarships valued at over $316,000. Since then, she's helped countless others do the same. Her passion is to help students understand that as image bearers of the one true God, they can LEARN ANYTHING.